School News
Subscribe to posts
Open House will be held on Tuesday, August 30, 2016 from 5:30 pm - 7:00 pm.  We hope to see you there. 
Click here for the School Supply List.
6th - 8th Grade List
5th Grade List
A really big congratulations is in place for all DMS 8th graders for a very successful school year. These students had the opportunity to earn high school credit for Introduction to Business Computer Applications (IBCA) and Journey to Careers. Some students were also able to take Algebra I as an additional high school course. 
Of the 30, the 8th graders earned 49  total Microsoft Office Specialist certifications in Word, PowerPoint, and Excel. 6 students also earned Algebra I credit as well. 
What does this mean for DMS 8th graders? Students are able to leave middle school already having achieved credits for required high school courses. 1 student earned 4 total credits at Devall, 7 students earned 3 total credits, and 19 students earned 2 total credits during their 8th grade year at Devall. We are all so proud of their accomplishments and look forward to hearing about their success in high school.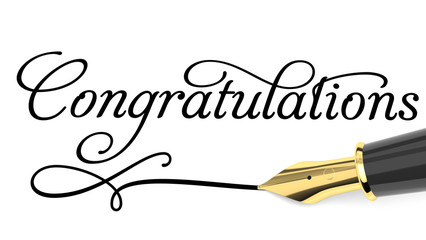 Mrs. Kari Wall recently wrote an article about her work in the CTE classroom for Kuder Inc.  
You can read the full article here.

Best Practice: The Value of Career Exploration
MAY 4, 2016 by Kari Wall


As I sit and watch my students work independently, I have a moment to evaluate each of them and wonder about whether or not they will be successful.

Will they do all they have been dreaming of doing since learning about possible paths they can take after high school? They are on the cusp of adulthood and putting their goals in action, yet some are not easily motivated. Some students do not take their time in class seriously while others go above and beyond to succeed in all I am asking of them.
What can be done to help students reach their full potential after high school?

School districts are increasingly recognizing the need for career exposure. Students need to know what options are available as well as how to set realistic goals for themselves.

There is value in being exposed to a multitude of career options. By exploring a career a student may never have heard of, new aspirations may develop. On many occasions, that very thing has happened in my classroom. As a teacher, I enjoy seeing the lights turn on with a student.
This week is attendance awareness week at DMS.  Our LEAP testing begins on April 25 and ends on April 29.  We need all students to be at school and on time next week as we complete the mandatory state testing.  If you are aware that your student has an appointment for next week, please begin rescheduling those appointments so that no student misses these test dates.  Thank you for all you do!
Congratulations to all of our athletes that competed in the track meet at PAHS on Thursday, April 7.  Here are some of the results of that meet:
1st Place in shot Put - Justin L.
1st Place in Long Jump - Christopher M.
1st Place in 100 Meters - Christopher M.
1st Place in 200 Meters - Christopher M.
3rd Place in 300 Meters - Edward W.
2nd Place in 800 Meters - Trey M.